Moore County 4H Heifer and Goat Show a Success!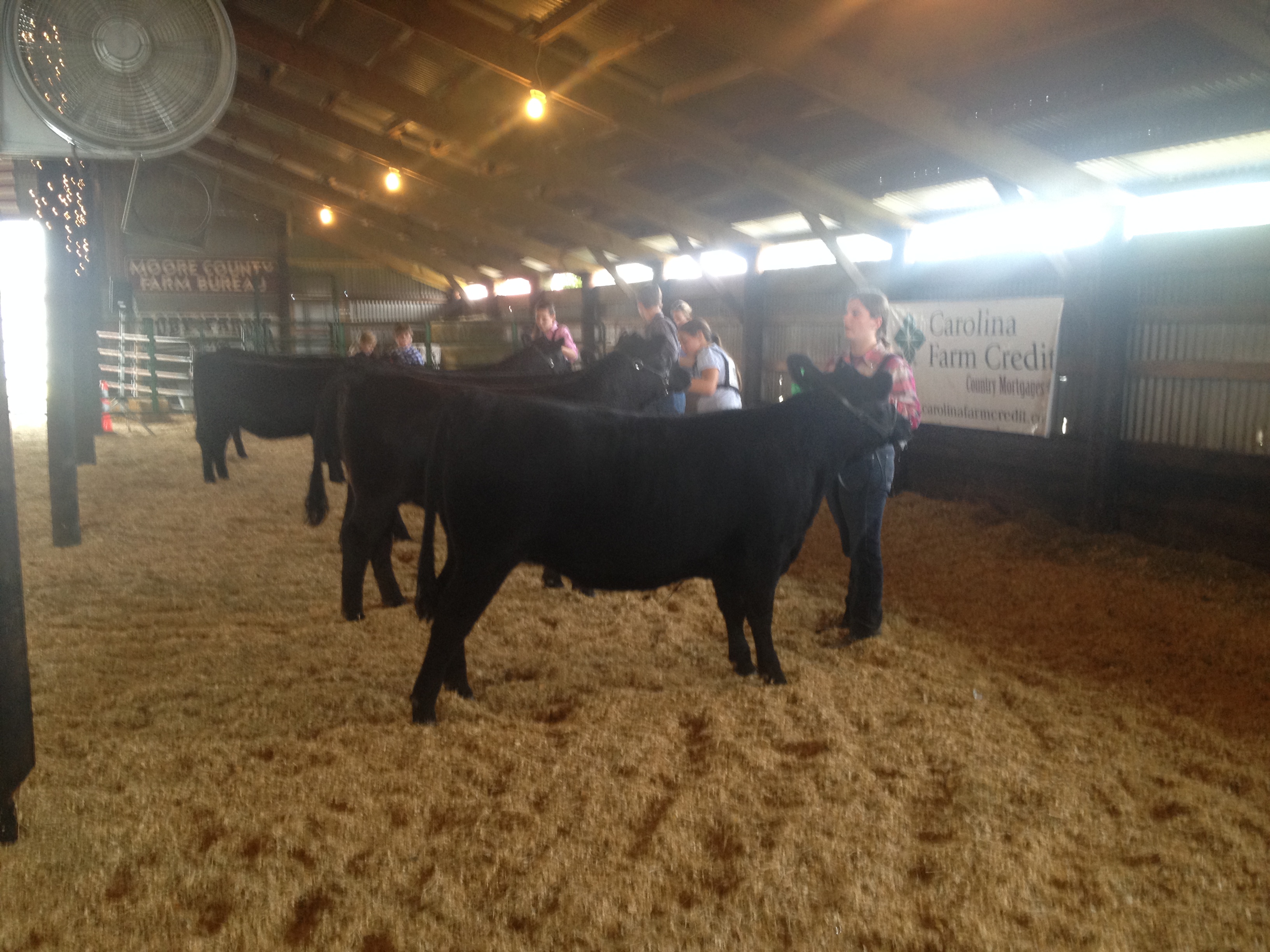 More than 50 North Carolina youth from across numerous counties traveled to the Moore County Agricultural Fair Grounds in Carthage on September 13th to compete in the Moore County Farm Credit Livestock Circuit Show. The show, hosted by North Carolina Cooperative Extension- Moore County Office and the Growing Farmers 4-H Livestock Club, gave 4-H'ers the opportunity to compete in a Beef Cattle Heifer Show and a Meat Goat Show. The objective of the 4-H livestock shows is for youth to gain life skills such as confidence, leadership, and responsibility from raising their own livestock and exhibiting those animals to professionals in the industry. The heifers and does (terms for young female cattle and goats, respectively) are judged on several criteria that demonstrate their ability to produce valuable offspring for years to come. Market wethers, or male goats, are judged primarily on how muscular they are which determines their potential to bring the best price at the market.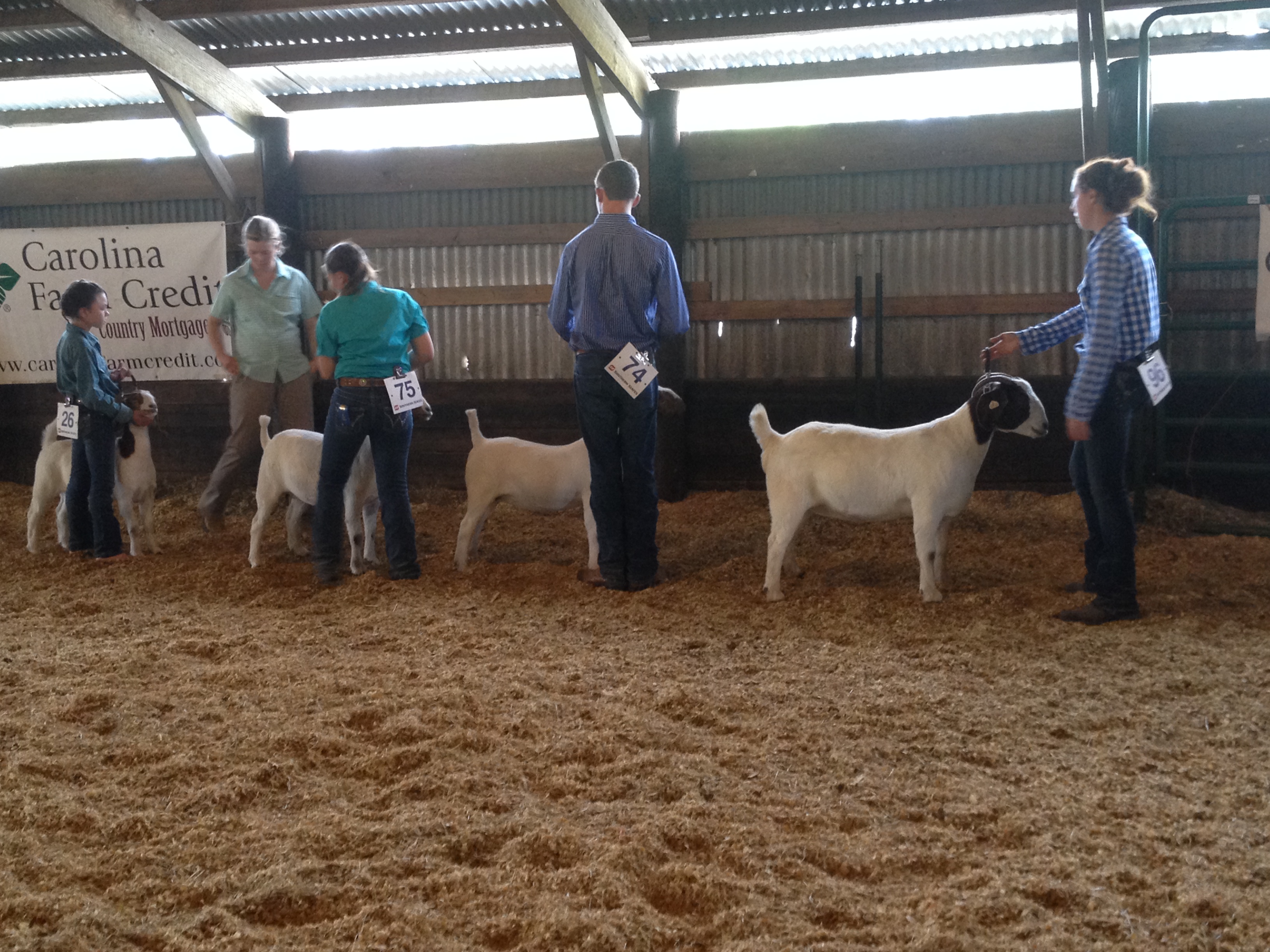 Amanda Wachs who works with the NC Department of Agriculture Livestock Marketing Division judged the cattle and the goats. The heifers are broken into class based on the origin of their registered breed; british, continental, brahman-derivative, and commercial (term for cattle that are not registered). Madison Sifford, from Alamance County, and her Hereford heifer took home the title of Grand Champion British Heifer. Morgan Rockwell, from Hoke County, and her Charolais heifer took home the title of Grand Champion Continental Heifer. Madison Adams exhibiting a heifer for Austin Cameron, from Moore County, and her Santa Gertrudis heifer took home the title of Grand Champion Brahman-Derivative Heifer. Cara Smith, from Guilford County, took home the title of Grand Champion Commercial Heifer and the Shirley Lambert Memorial Award donated by Travis Farm in West End, NC. Rylee Schofield, from Randolph County, showed the Grand Champion Doe and Katie Albertson, also of Randolph County, showed the Grand Champion Market Wether. Carolina Farm Credit provided ribbons and trophies for the winners.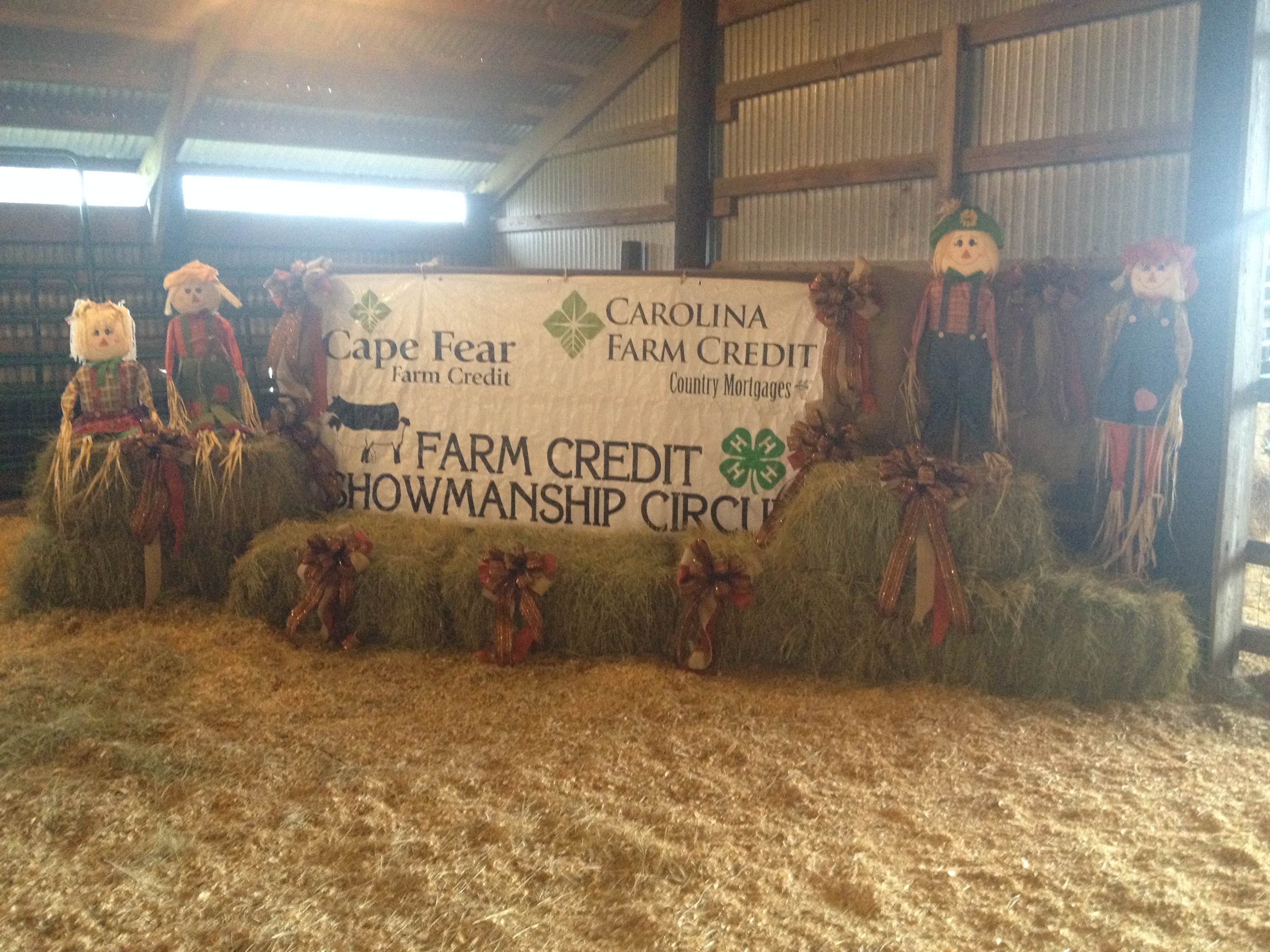 Throughout August, September, and October members of the Moore County Growing Farmers 4-H club will travel, sometimes several times per week, to counties all over the State to show off the animals they have raised and compete for the title of "best showman."
For more information on Youth Livestock Events please contact Kaitlyn Johnson at kaitlyn_johnson@ncsu.edu or 910-947-3188.