Back by Popular Demand-Agritourism Short Course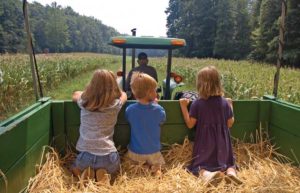 Are you looking for ways to supplement your farm income? Have you thought about welcoming visitors to your farm as a way to add value to your farming operations?
Join the N.C. Cooperative Extension Service and the Small Business Center of Sandhills Community College and register for the Agritourism Short Course to see if agritourism is right for you.
When: Monday evenings beginning February 4-March 25, 2019, from 6–7:30 p.m.
Where: Small Business Center, Sandhills Community College;                                                          Van Dusen Hall, Room 102
To register by the January 28 deadline, contact Teresa Reynolds in the SCC SBC:                            reynoldst@sandhills.edu
For class descriptions contact Deborah McGiffin: deborah_mcgiffin@ncsu.edu